ever since i was back in brissie, my stress level has mysteriously shot up beyond my expectation. way beyond.. that i really feel like couldn't handle anything at the moment. so stress that my period came twice this month. +_+ i really want to sleep on my comfy bed forever... n never want to wake up.. but in reality, i know i can't do that.. i need to be strong. i seriously want to open up my head, take out my brain, and wash it with detergent. a good wash to remove all the unnecessary stuffs that have been playing tricks with my mind. omg. i am freaking gonna explode if i dun do anything bout this. LOL.. i might need to see a psychologist.... rite. +_+
however, there are 2 things that are making me sane and sober for now.
1) the stuffs that i did in sydney on the 16th of april.
and
this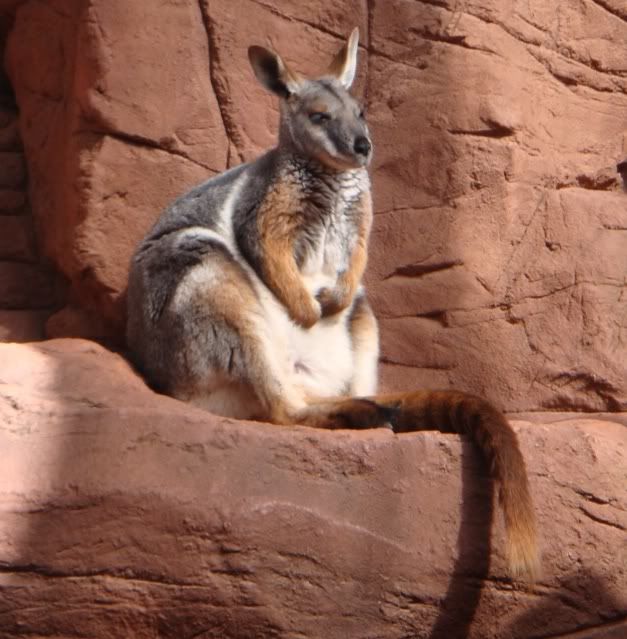 OH MY FREAKING GAWD!! DAMN BLARDY CUTE TO THE MAX OKAY!!!!! U HAVE NO IDEA HOW MUCH THIS PICTURE MAKE ME SMILE WHENEVER I'M DOWN.
it's a freaking FAT wallaby sleeping in a corner.. :P so cute..... :)
* taken in the sydney wildlife world*
so fat like that.. LOL
:)
made me smile again :P hehe :)
kayz back to study~ exam tomorrow :)