this is my 3rd time going for the buddha fest. meaning i've been here for 3 freaking years already. omg time really flies. but this year, time goes by really slowly.. sigh* oh well, looking at the bright side, i have 4 assignment to do by early next month, so slow is good :P haha. =-= so random
so anywayz, this year buddha fest is a lil different, as junior, his gf, sarah, agnes and betty came along as well. unlike last year, only me, cindy, bel and eldwin were there. i realized that every year i went with a different group of friends. i remembered that my during my 1st year here, i went with karen and carol. ah.. i dun really talk to them anymore.. but am looking forward to for karen's 21st birthday in holiday inn at the end of this month. :)
so anywayz, junior, the very adventurous guy as well as the kayu one. we gurls call him bonta kun because he reminded us of the blur guy(sousuke) in the anime Fumofu. haha i still can vividly remember the part when Chidori and Sousuke were in a haunted hospital, and Sousuke wasn't afraid at all. saying ghost has no weapon at all. so no need to be afraid. wtf? ahhaha .. haha fun times..
so back to junior, the adventurous one asked us to use the citycat, the ferry, to go to the south bank instead of walking.. =-= it's just a 10 minute walk .. but he insisted. funny guy. we have to wait for like 20 minutes for citycat...+_+
while waiting for the citycat, we.... CAMWHORED!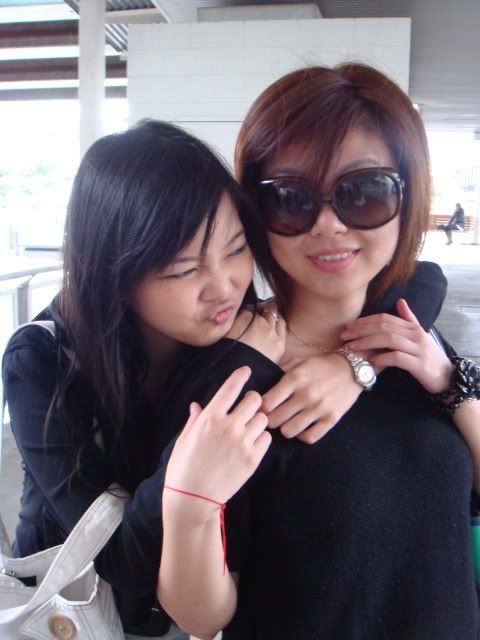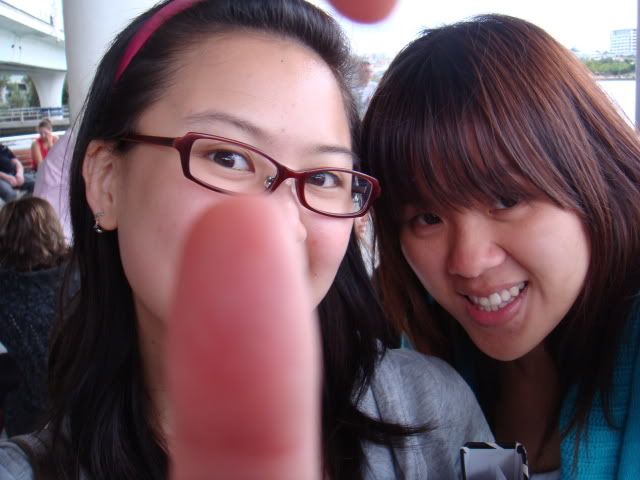 jeng jeng~ pretty shoes~~~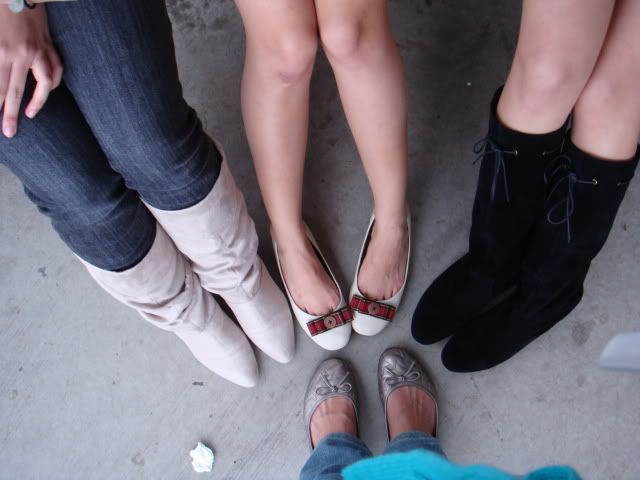 In the citycat~~~
awwwwwwwww~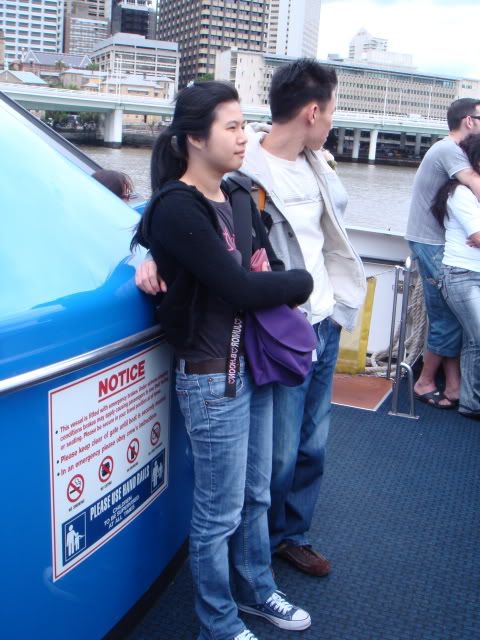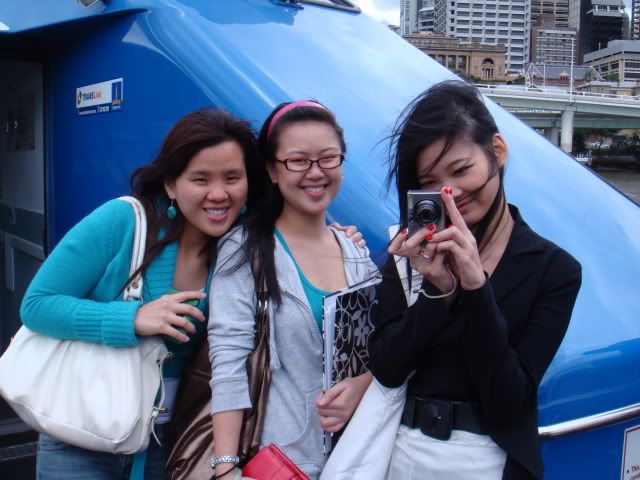 less than 5 minutes later, we reached our destination!! +_+
time to makan~~ so many different variety of vegetarian food :):)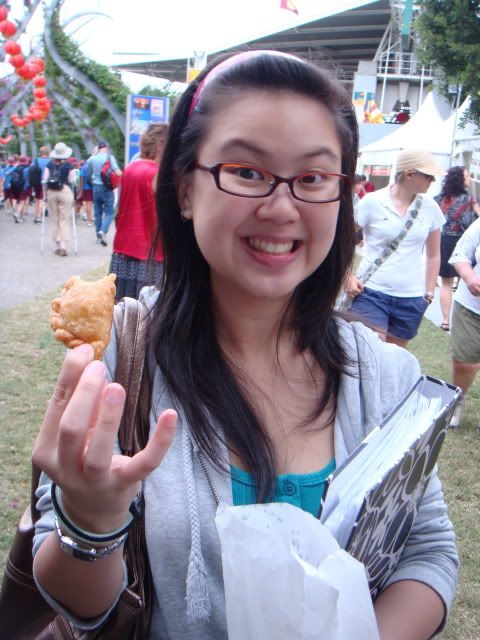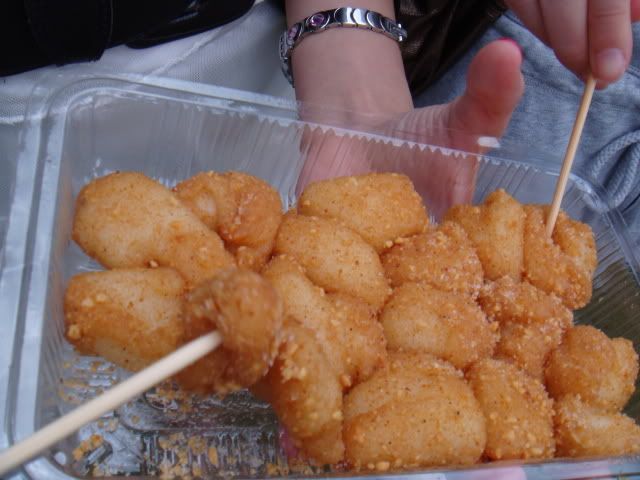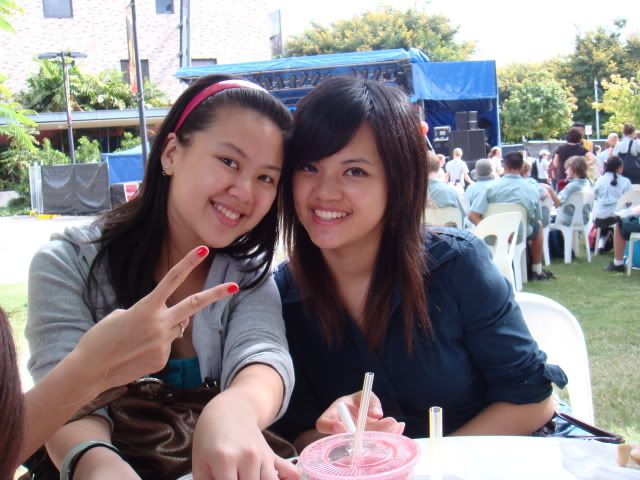 after eating... went to relax at the south bank man made beach~~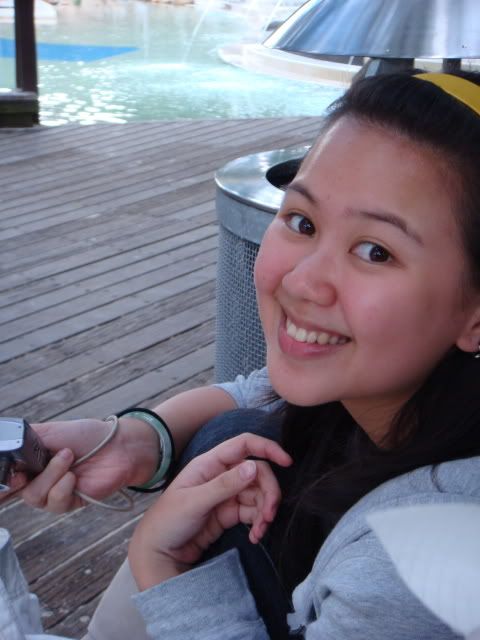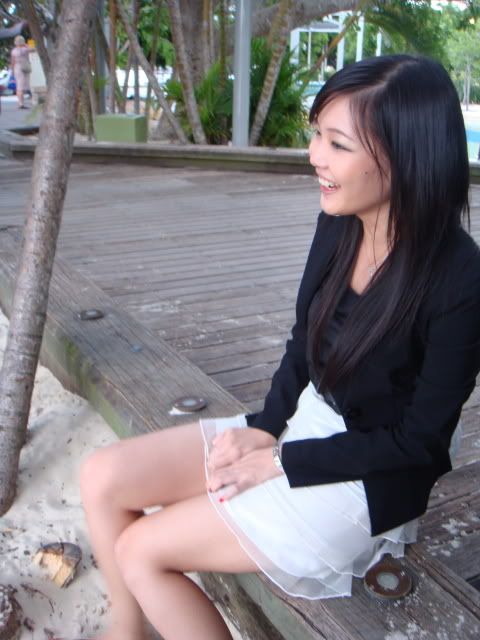 the next day, i went to the buddha fest again to watch the fireworks.. went just after watching the new movie "Wolverine". :) not bad lar.. :)
met up with belinda and cindy:) see!! belinda so pretty liao!!
pretty fireworks:):)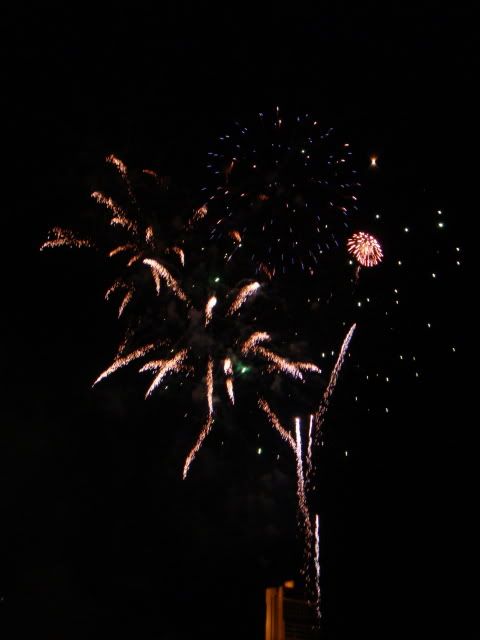 a final photo with the gurls :D:D